Cosmopolitan Invites Readers to "Status: Unattached"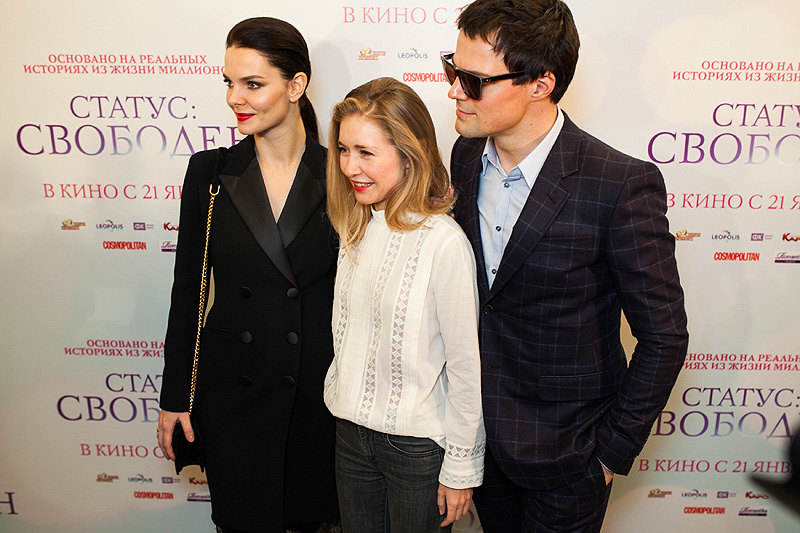 Cosmopolitan magazine, the official media partner to "Status: Unattached," invited its business partners to attend premiere screenings of the film in Moscow and St. Petersburg.
The film's plot centers Nikita and Athena, a couple in love. When Athena unexpectedly informs her boyfriend Nikita that she has found another man, he refuses to accept that turn of events and promises to win her back within a week.
The Moscow premiere took place on January 15 at the Karo Oktyabr movie theater. On hand were leading actors Danila Kozlovsky and Elizaveta Boyarskaya, who also appears on the cover of the February issue of Cosmopolitan, director Pavel Ruminov, actress Paulina Andreeva, producer Sergei Livnev and other crew members. An assemblage of actors were also present in the audience, including Maxim Vitorgan, Oscar Kuchera, Vladimir Yaglych, Elena Zakharova, Anna Churina, Daria Moroz and directors Anna Melikyan, Alexander Mitta and others.
The film was screened the next day at the Anglettere Cinema in St. Petersburg. Lead actor Danila Kozlovsky and Vladimir Seleznev, the actor who plays his on-screen rival, represented the cast at that showing. Following the premiere, guests moved to an after-party at the Graf-in restaurant.
Cosmopolitan magazine also raffled off tickets on social networks so that a number of readers could also attend the premieres.
The movie opens on January 21.