Cosmopolitan Beauty Releases Winter Issue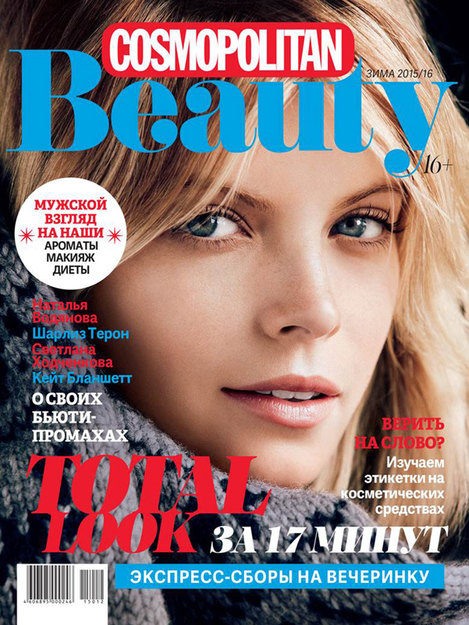 The new issue of Cosmopolitan Beauty magazine is here to help you look beautiful all winter long. The seasonal beauty guide inside tells readers how to prep for a party in only 17 minutes and what gifts to bring along. It also offers tips on taking the perfect selfie and an article on the most fashionable item of the year – patches.
Read in this issue:
Natalia Vodyanova, Charlize Theron, Cate Blanchett and Svetlana Khodchenkova on their personal beauty disasters;
Detailed instructions for eyebrow care;
Investigation: Should you believe the promises written on cosmetics labels?
Tips from an international array of beauty editors;
A workout to increase flexibility with Lyasan Utiasheva;
Editors' experiments: getting in shape in only eight weeks, beauty injections and figure skating;
A men's look at women's perfumes, make-up and diets;
Express party prep: getting ready in just 17 minutes;
A grain of truth: the most popular types of coffees and their calorie counts.
The issue went on sale December 1.