Cosmopolitan in April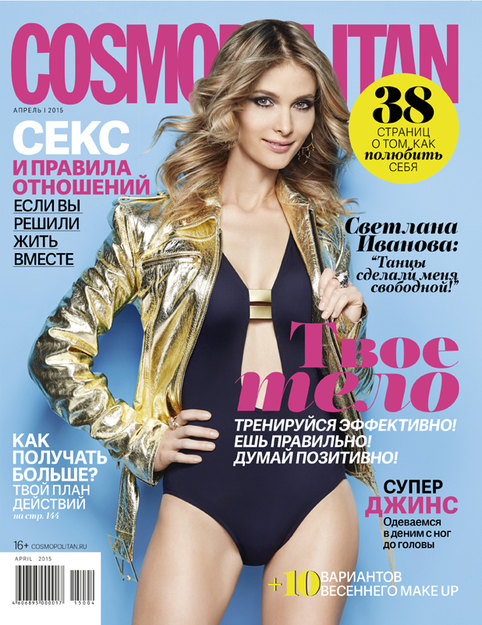 The April issue of Cosmopolitan magazine invites readers to prepare for summer with the right exercise routine and a healthy diet.
Also in this issue:
Actress Svetlana Ivanova tells Cosmo her secrets of maintaining her ideal weight and active lifestyle;
This season's fashion trends: how to wear and match denim clothes;
Problematic skin: new methods for daily skin care;
Up the career ladder: a foolproof way to get a raise;
Relationship rules: is an agreeable character really the best way to preserve your relationship?
Cosmo beauty trends: spring makeup ideas.
The magazine went on sale March 17.