Cosmopolitan Beauty Releases Winter Issue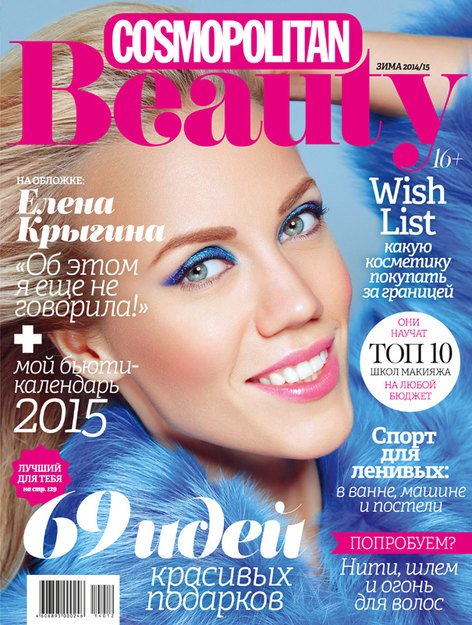 The new issue of Cosmopolitan Beauty magazine is out and it includes fresh looks for evening parties, beauty gifts, holiday makeup and a beauty calendar for 2015 featuring Russia's most popular beauty blogger Elena Krygina.
Also in this issue:
Magical transformative fragrances: the right perfume can turn a wallflower into an evil temptress, or vice versa;
Sports for the laziest – in the bathtub, bed, the car and at work;
Cover girl: Elena Krygina knows all the beauty secrets and shares them with her thousands of fans;
A review of the best makeup schools in Russia and abroad;
Non-standard hair care methods: thread, helmets and fire;
Beauty shopping guide – what to buy in different parts of the world;
25 ways to clean your face – gels, tonics, scrubs, gommage scrubs and innovative devices and salon treatments
Editors' review: the truth about dry shampoos, body oils and sparkling eye shadow;
Makeup: find the eyeliner wingtips that are right for you;
The top five mountain spas;
Celebrities Polina Repik, Lyaisan Utyasheva and Pelageya discuss the best new beauty products.
The winter issue of Cosmopolitan Beauty went on sale December 2.