Cosmopolitan Shopping in December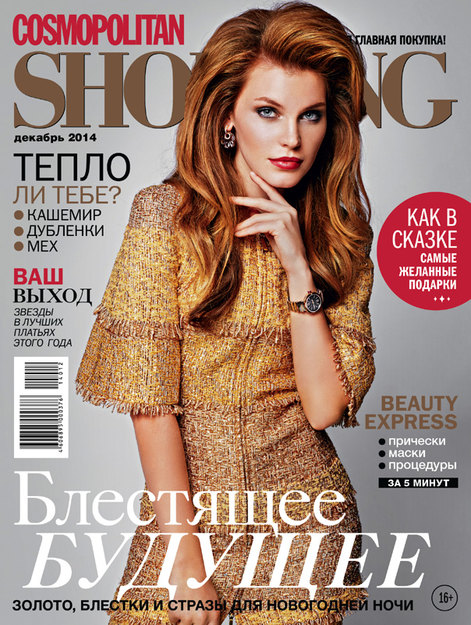 "Like a fairy tale" is the main theme of the December issue of Cosmopolitan Shopping magazine, which is all about preparations for an enchanting New Year's party and a wonderful 2015. Cosmopolitan Shopping provides tips on what to wear on New Year's Eve and how closely you should adhere to tradition in creating your holiday image. Also: the most beautiful dresses, accessories and numerous gift options.
In this issue:
Your debut: stars battle it out in the year's best dresses;
Girl of the month: Gigi Hadid – the 19-year-old model who inspired Tom Ford;
Beauty express: preparing for the celebration – hairstyles, masks and five-minute treatments;
Gifts: Which cartoon heroine are you most like? A collection of characters for everyone;
Interview: BCBG creative director Lyubov Azria explains how one ridiculously expensive dress changed her life;
Fashion guide: fully armed for winter – staying warm with cashmere, fur and sheepskin;
Letter to Santa Claus: a New Year's wish list from the editors;
Fashionista must-haves: vintage accessories – the clutch.
The December issue went on sale November 25.
In 2015, Cosmopolitan Shopping will bring you even more interesting columns, fashion shoots, exclusive interviews and wardrobe collections.
Cosmopolitan Shopping – your most important purchase!