Cosmopolitan Shopping in October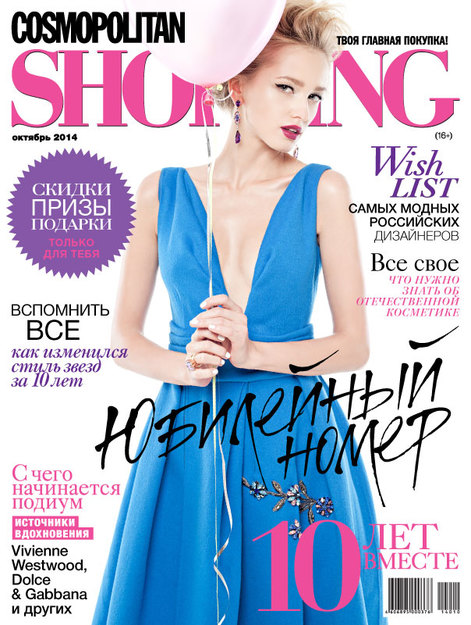 The October issue of Cosmopolitan Shopping marks the magazine's 10th anniversary. Readers can compete in a contest to win any one of 100 prizes, receive shopping discounts of up to 30 percent and, for the luckiest, a BB Lancel handbag that actress Brigitte Bardot helped design.
Following tradition, the October issue comes in an A4 format to hold even more fashion and shopping than ever. In this issue:
A list of the most fashionable Russian designers: the best shops, the main purchases for fall and the basic items for your wardrobe;
Looking back: how the changing styles of Sarah Jessica Parker, Victoria Beckham and other stars defined the trends of the past 10 years;
Point of origin: what Vivienne Westwood, Diane von Furstenberg and Dolce & Gabbana designers had in mind when they created their fall-winter collections for 2014/15;
Woman of the month: Lizzy Caplan on her screen success, style and favorite brands;
Buys of the month: military-style shoes, a jumper and shirt that make the perfect pair, handbags with large pockets, coats for all occasions and the most fashionable leather skirts;
Interview with Coco Rocha: the model's visit to Moscow, mud fighting on live TV and the woman that Coco would like to emulate;
Special underwear section: black, white, blue, red and, of course, 50 shades of gray;
What you need to know about Russian cosmetics: ingredients, technologies, manufacturers;
As the occasion requires: a 60s-style wardrobe;
Fashion: the season's most fashionable accessories;
Destination Geneva: where to stay, how to get there and which shops are worth visiting.
The October issue went on sale September 23.