Summer Menu from Cosmopolitan Beauty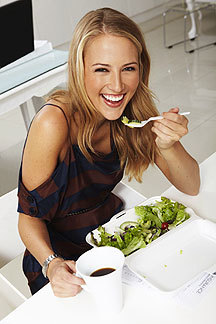 Cosmopolitan Beauty magazine presents a healthy summer diet. The magazine's editors teamed up with nutrition and fitness expert Anna Milyayeva and the Prime Star health food café chain to select the healthiest foods for healthy hair, beautiful skin and a slim figure. The items are sold at Prime Star cafés and marked with special stickers.
Making a purchase from the summer menu qualifies the buyer to take part in a competition. To participate, contestants must post a photo report of their healthy lifestyle on Instagram with the hashtag #cosmobeauty_primestar. Every week, the 10 contestants with the most impressive photos will win prizes.
The campaign will run through July 5 throughout the Prime Star café chain.
Cosmopolitan Beauty – a magazine for the most beautiful women!