Cosmopolitan Shopping in June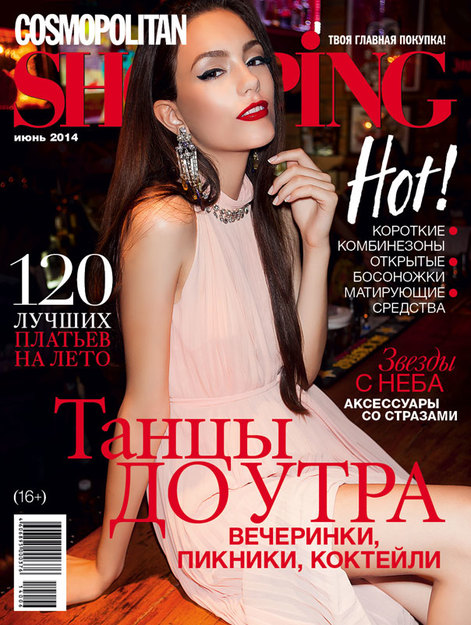 The June issue of Cosmopolitan Shopping looks at accessories and dresses for summer parties, must-have summer beauty products, the origins of the sack dress, how to hold a pleasant picnic or dinner party and all of the season's trends.
Also read:
Dance 'till the dawn: What to wear to parties, picnics and cocktail parties;
Hot!: short rompers, open sandals, products for the matte look;
Stars from the sky: rhinestone accessories;
The 120 best dresses for summer: a selection for all occasions;
June wish list: Dreams of seafaring bring us closer to being there — what every fashionista should have this season;
Street style: How to wear an envelope clutch and bright rings, Bermuda shorts and high heels.
In the Trends column: Yellow with turquoise or cool bright metal – it's just the thing; romantic touches win out – drape yourself in feminine and delicate lace from head to toe; trendy pleating can save even the most laconic outfit by adding a little flair; don't be afraid to combine incongruous items: a tie with a dress shirt and bomber jacket; ultra-modern trend: wide belts, oversize accessories, ornaments with tassels.
The June issue went on sale May 20.