Popular Mechanics on Silver Rain Radio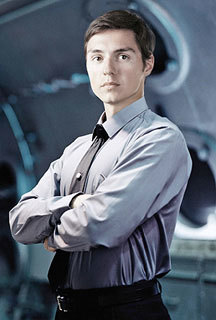 Popular Mechanics magazine editor-in-chief Sergei Apresov appeared as a guest on the Chetvyortaya Vlast (Fourth Estate) program on Serebryany Dozhd (Silver Rain) radio.
Apresov went live on the air to tell listeners about the latest issue of Popular Mechanics, how a popular science magazine is made and what awaits readers of future issues.
The Fourt Estate program airs every Monday at 2 p.m. on Silver Rain radio and also appears on the station's website, silver.ru.