New Appointment at Cosmopolitan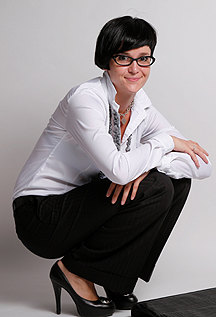 Elena Meshkova was appointed Marketing Director for the Cosmopolitan group of publications. Ms. Meshkova worked in the marketing department of the Quelle company for seven years before joining Sanoma Independent Media.
Elena Meshkova replaces Lyudmila Agafonova, who in the summer was named the co-publisher of Cosmopolitan and the publisher of Cosmopolitan Shopping, Cosmopolitan Psychology and Cosmopolitan Beauty.
"I am passing the baton into good hands," said Lyudmila Agafonova. "I am certain that Elena's experience will enable us to focus greater attention on the upcoming 20th anniversary of the flagship Cosmopolitan magazine and on promoting the other magazines in the Cosmo group."