Cosmopolitan in Virtual Reality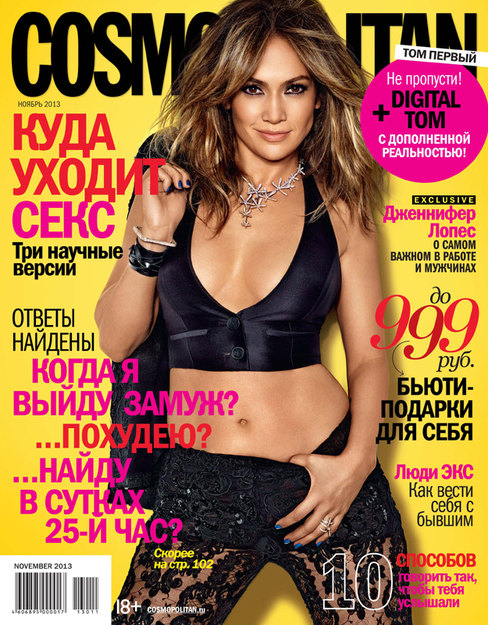 The November release of Cosmopolitan magazine is a two-volume issue with augmented reality. The issue's theme — "digital" — unfolds through augmented reality as well as in each part of the issue: videos, games and beauty services, and all in a fancy, fun and fashionable form. Features  include:
Apps for hands and hearts: important programs for two;
Mrs. Right: men describe the ideal woman;
Lips, eyes, nails – all the latest trends in practice and on the screen;
In your image: What he thinks when he sees your photo on social networks;
Encounter with reality: Cosmo arranges a real date for an online couple.
Also in this issue: the best video blogs, new digital professions that anyone can master, life-changing discoveries in science and medicine and the latest news from the world of sex toys. Just add a smart phone and find out lots more!
In addition, Cosmo writers in the second, traditional, volume answer perennial women's questions:
Why aren't I married?
How can I find an extra hour in the day?
When will I ever get thinner?
Actress and singer Jennifer Lopez is featured on the cover, and a special gift is included in each copy: one month of free mobile Internet.
An advertising campaign supports the release of the November issue: commercials run on the A-One, Fashion TV, TLC and Moskva-24 television channels and in film previewsat the Formula Kino movie theater chain. Ads will also air on the Energy, Shokolad, Yevropa Plus and Moskva FM radio stations.
The latest issue of Cosmopolitan went on sale Oct. 15 and is also available in an iPad version.