Cosmopolitan Beauty at the Embassy of Beauty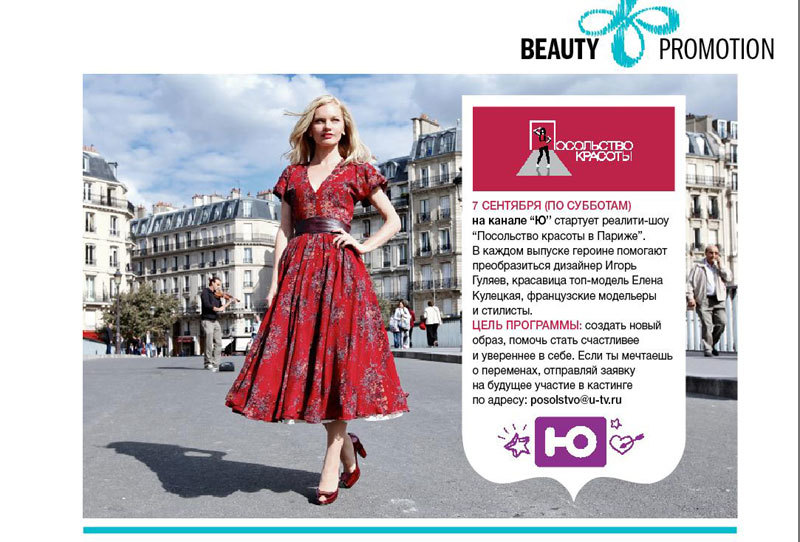 Cosmopolitan Beauty magazine served as the media partner for the Embassy of Beauty project on Yu TV.
The Embassy of Beauty is a reality show in which ordinary viewers undergo a total transformation of their personal style. On each program, one young woman is assisted by designer Igor Gulyayev and top model Yelena Kuletskaya, along with a team of French fashion designers and stylists. Together, they recreate the woman and give her a whole new look.
Cosmopolitan Beauty magazine — an expert in beauty and personal care — tells readers what they should do to feel like the most beautiful women in the world.
The reality show integrates the magazine into its content and each new episode airs every Saturday on Yu TV.