Grazia on the World Fashion Channel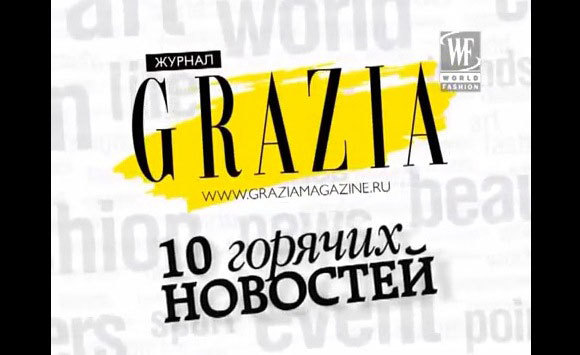 Now it is possible to not only read, but also to watch Grazia. The eponymously named program on the World Fashion Channel provides viewers with Grazia magazine's take on the most important news from the world of fashion.
Viewers will learn about the most current events in the fashion industry. The Grazia television program will show everything that cannot be printed in the magazine — fashion shows, backstage video of fashion shoots, details about the latest trends and much more.
The program will air on the World Fashion Channel through the end of the year. The first episode can be found on the GraziaFashion channel on YouTube.
Stay tuned to the World Fashion Channel and the Grazia site for updates and information.