Heroes of Popular Mechanics on the Radio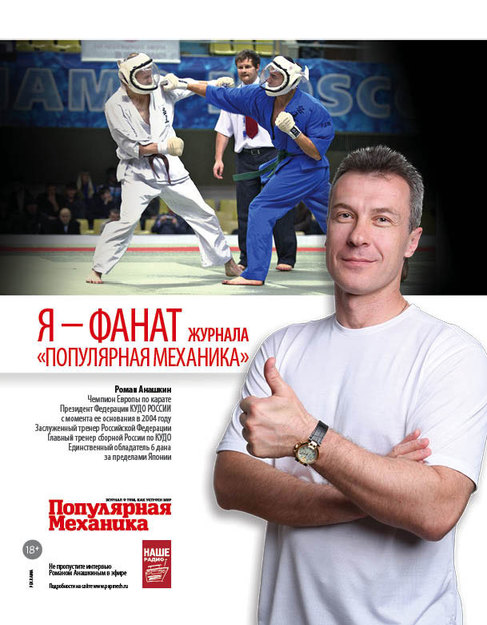 Editor-in-chief Sergei Apresov conducted a live radio interview with Kudo Federation president Roman Anashkin for the Heroes of Popular Mechanics program on Nashevo (Our) Radio. Anashkin told listeners about the art of hand-to-hand combat, how he prepares for a competition and about his own achievements in this martial art.
The Heroes of Popular Mechanics project demonstrates that Russia has real heroes in science, technology and sports who deserve no less renown and respect than famous movie and TV stars. The project includes the contributions of leading specialists, scientists and athletes, such as Vyacheslav Dubynin, doctor of biological sciences and professor of human and animal physiology at the biology department of Moscow State University; Alexei Naumov, international master of motor sport and the first Russian motorcyclist to place in the Dakar rally; as well as other top professionals.