Main Fall Trends from Grazia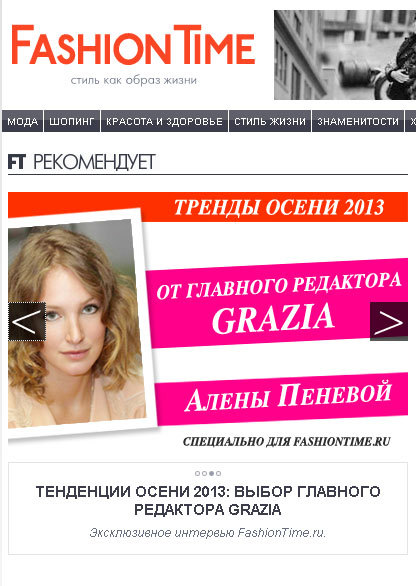 Grazia magazine editor-in-chief Alena Peneva explains the fall-winter 2013/14 fashion trends on the FasionTime.ru site.
In the Fall Trends segment, Peneva points out which fall fashion trends are worthy of attention and which things are best to eliminate from your wardrobe. She also shares her impressions of recent fashion shows and tells about the most awaited new beauty products.