Cosmopolitan Shopping in October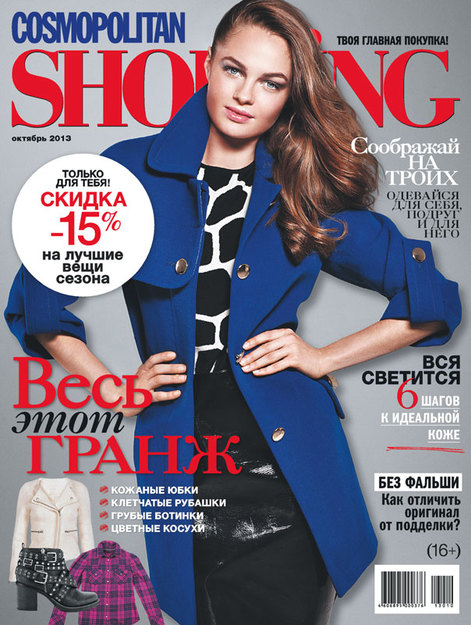 The October issue of Cosmopolitan Shopping magazine is traditionally published in large format and presents all of the most outstanding products of the new season. This time, the magazine sports a new cover design in honor of its anniversary.
Readers will find the main gift inside — a special 15 percent discount on must-have items of the season found in super trendy stores. Cosmopolitan Shopping will give complimentary gifts to the readers submitting the most stylish photos showing themselves in new clothes and posted on instagram with a #cosmoshopping hashtag.
This issue includes not only a special section about the magazine's editorial offices but also material on the following subjects:
All that grunge: a special section on how to wear leather skirts, plaid shirts and rugged boots;
Distinguishing the real from the fake: Louboutin shoes, Louis Vuitton handbags and other victims of knock-offs;
Six steps to achieving ideal skin;
Dressing for yourself, your friends and for him;
Flights of fancy on the question: "What inspires famous designers?"
The October issue of Cosmopolitan Shopping goes on sale September 25.
Cosmopolitan Shopping — your most important purchase.