Cosmopolitan Chart on Muz-TV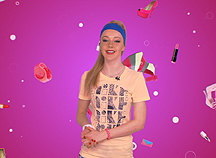 The Cosmopolitan Chart television project will premiere on Muz-TV on April 7.
Cosmopolitan Chart is a weekly music program in the format of Cosmopolitan magazine. Each episode will feature musical hits on a particular theme, presented in the Cosmo style. The first chart will be devoted to the top 10 fitness videos — in support of the April issue of Cosmopolitan. A special episode is also planned in which Cosmopolitan readers will vote on the Cosmo.ru site for songs to feature on the program.
Genuine Cosmo girl Yulianna Karaulova serves as the program host. Let's groove together!