Popular Mechanics Holds Mars Competition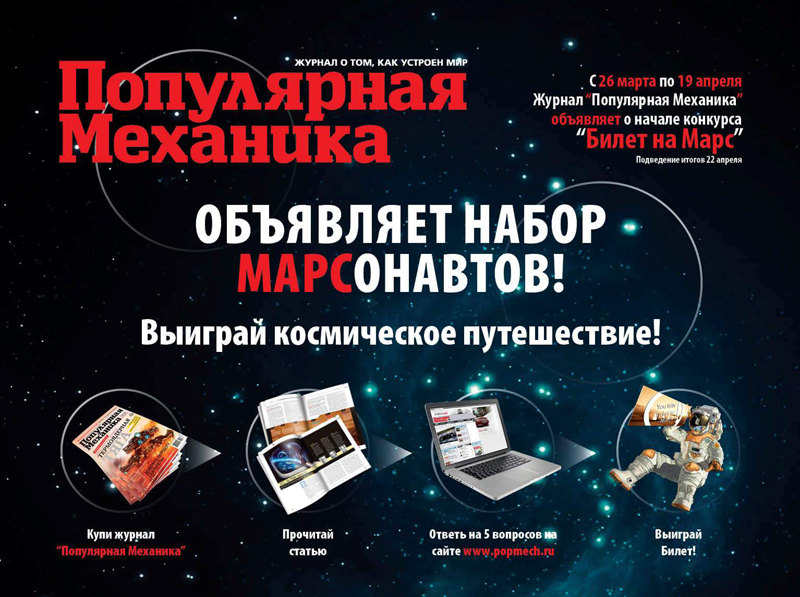 Popular Mechanics magazines announces the contest "Your Ticket to Mars."
The competition will be held from March 26 through April 19. To enter the contest, participants must first read the article "On Mars Forever" in the April issue of the magazine and then answer questions posed by Sergei Apresov on the site www.popmech.ru.
The results of the competition will be announced on April 22. The winner will receive a certificate for two to the Moscow planetarium and access to the best video lectures on astrophysics from the Popular Lectures series on www.popmech.ru.
More information is available on the site www.popmech.ru.