Cosmopolitan Shopping and Motivi Team Up for Promo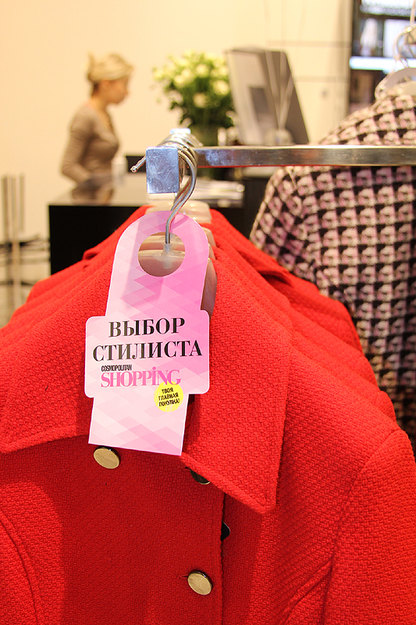 Cosmopolitan Shopping teamed up with the Motivi store to hold a promotional event in honor of International Women's Day.
Customers at the Motivi store in the Metropolis mall on March 8 were treated to discounts and a complimentary copy of Cosmopolitan for the iPad. With the help of special "Cosmopolitan Shopping Style Choice" tags, shoppers could single out the best items from among the variety of new collections and create a fashionable look for themselves in line with the latest spring trends. To top off their new looks, customers could try out new hair styles by Toni&Guy stylists. 
What's more, shoppers throughout the Motivi chain of stores could take part in a contest for the woman with the best Motivi-style image. To participate, contestants had to upload their photo via Instagram. The women garnering the most "likes" won prizes from Motivi and Cosmopolitan Shopping.