Keep Fit with Grazia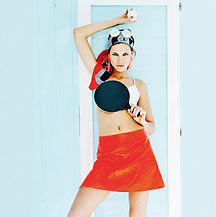 In August Grazia magazine organized open-air trainings: fitness instructors from X-Fit fitness clubs hold trainings on the Olive Beach in Gorky Park every Friday, Saturday and Sunday.
Dance master classes will help all participants to have a boost of energy and perfect mood, as well as nifty legs. At the end of each class the instructors choose the most active girl, who receive prizes from UGG Australia and Leovit.
The meeting point is in front of Grazia and X-Fit flags in the locker-room zone. For further details and schedule please visit www.graziamagazine.ru.