New Cosmobeauty.ru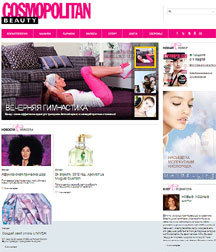 The online flagship for Cosmopolitan Beauty – Cosmobeauty.ru – has been upgraded.
Visitors to the site can learn about the latest beauty products, "attend" lessons on applying makeup and get tips on current makeup trends directly from makeup artists and stylists.
The new design has already received positive feedback from users.