Cosmopolitan Editor-in-Chief on Europa Plus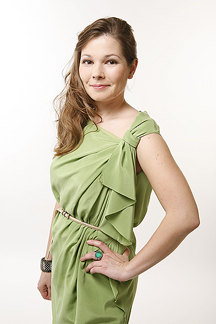 Cosmopolitan editor-in-chief Alya Badanina was a guest on the popular "Seven for 120" show on Europa Plus radio on Sunday, March 20.
Presenter Alyona Masurenkova, Alya Badinina and well-known television anchor Oxana Fyodorova discussed the past week's main events, Cosmopolitan magazine as women's "bible," and issues of interest to every young woman. Their friendly and relaxed discussion left every Europa Plus listener and Cosmo reader happy.
An audio recording of the program is available here.