Cosmopolitan Petersburg Marks Seventh Anniversary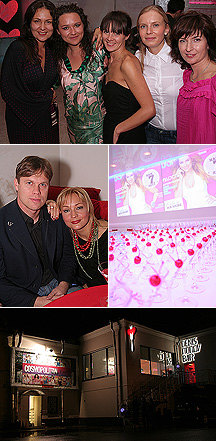 Cosmopolitan Petersburg celebrated its seventh anniversary on October 7 at the Denis Popov Bar, the most fashionable establishment in St. Petersburg.
A great many guests turned out to congratulate their favorite magazine. Celebrity emcees from the Comedy Club Piter Style (Elvis, Borisov and Grisha Solovyov) told jokes, handed out gifts and kept the guests entertained without a minute's reprieve. A show by the Petersburg Association of Barmen proved that it is possible to mix a Cosmopolitan cocktail in 60 seconds while simultaneously juggling bottles and breathing fire. Guests were captivated by the magical voice of Yany Fortep and everyone danced and sang to famous hits by Beyonce, Nelli Furtado and Pink.
Guests also had a chance to sample a huge cake decorated with the cover of the latest Cosmopolitan Petersburg.