Cosmopolitan Beauty – In Beauty Salons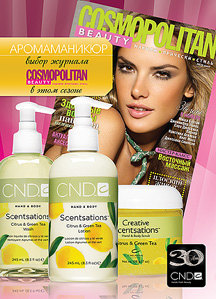 Cosmopolitan Beauty advertising stands will adorn beauty salons throughout Russia this June. They will not only advertise, but also be useful by offering beauty salon visitors tips on choosing which of the latest beauty procedures to use.
Each season, magazine editor-in-chief Natalya Sherstyuk will choose a new procedure in line with the latest trends. Her descriptions of the procedures will be posted on the stands.
Clients can make use of the Cosmopolitan Beauty recommendations at major salons in Moscow and the regions, including Red Lodge, Monét, Persona Lab and many others.