Creative from Cosmopolitan Beauty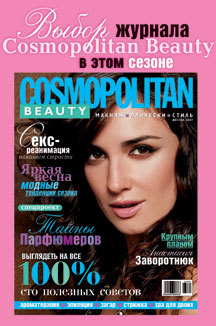 This month, stands with Cosmopolitan Beauty are appearing in beauty salons throughout Russia. The purpose of these stands is not advertising alone: visitors to salons will be informed on the latest styles in nail polish colors. Each season, the magazine's editor in chief will choose a palette of colors in accordance with current trends. These colors will be presented at the magazine's promo-stands.

You can use the magazine's recommendations in the largest Moscow and regional salons, including Red Lodge, Mone, Persona Lab and many others.