Cosmopolitan Beauty Awards 2007: Voting Begins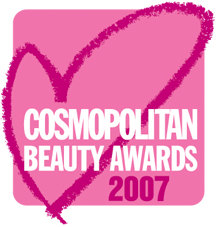 Autumn 2007 will be the fourth time that Cosmopolitan and Cosmopolitan Beauty are handing out awards for the best new products of the perfume and cosmetics market.

The editorial, the readers and a star-studded jury will pick the best in six categories (facial care product, body-care product, hair care product, cosmetic product, men's and women's perfumes). Awards for best design will also be given out, a first for the competition.

Each category will have three winners.

You can vote for your favorite nominees on www.cosmobeauty.ru. Results will be announced at the end of the summer, and the awards ceremony will be held in September.