Men Today in Spring: Style, Drive and Technology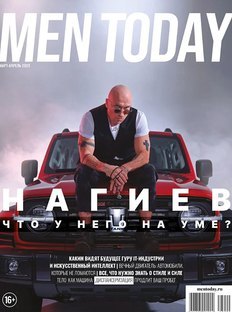 Dmitry Nagiyev appears on the cover of the spring issue. Russia's leading TV host talked about things that concern every man.
Also in this issue:
Everything you need to know about artificial intelligence and how man and machine become one.
The country's best stand-up comedians explain how Russian men relate to fashion.
An interview with actor Roman Vasiliev and the first Soviet surfer, Nikolai Popov.
Style and car guides: experts from Men Today talk about what to put in your wardrobe and your garage.
120 years of aviation in photos and facts.
Russia's best IT specialists give their predictions for the future.
A fitness guide for getting your body in shape for beach season.
A reliability rating of used cars and test drives of retro cars.
Independent Media on Telegram: be the first to know