Men Today: The Dream Issue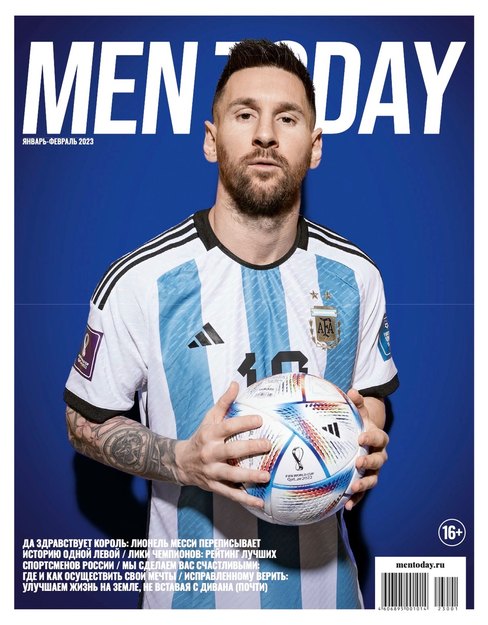 The cover of the winter issue of Men Today features Lionel Messi, the reigning champion of 2022. Inside, readers will learn what helped the Argentinian forward overcome every obstacle in his path to realize his greatest dream.
Also in this issue:
A rating of Russia's top athletes.
Erik Bulatov, Anton Shunin, Klim Shipenko and Sergey Sirotkin share stories of the happiest days of their lives.
10 discoveries that make the world a better place.
Interviews with the actor Sergey Goroshko, Special Olympics athlete Islam Mikhailov, and cybersecurity expert Alexander Gostev. And the most important fitness tips from our fitness director, Dmitry Putylin.
Independent Media on Telegram: be the first to know