«We are grateful to Hearst for their cooperation, but now we have a great chance to go forward on our own»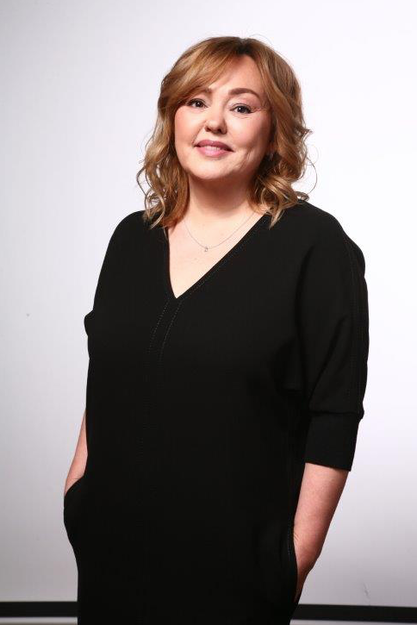 Independent Media CEO Natalia Vesnina told Peopletalk how Cosmo, Harper's Bazaar, Esquire and other IM brands of the media holding will operate after their licenses are revoked.
Independent Media owns several major media brands. Which of them will remain on the market and in what form?
The IM portfolio consists of 10 multimedia brands – including Men's Health, that was launched last year – and until recently, we sold most under license from Hearst. The plan for the near future is for this number to continue. We understand that a variety of circumstances might intervene, but we will do everything we can to ensure that it all remains unchanged. Projects that were released under the Hearst brands will operate under new names, but will otherwise be new versions of familiar products with an expanded concept made possible by the removal of licensing restrictions. We will release the domestic versions in stages and you will know the new names of some very soon. Grazia and Robb Report will continue working in their usual format.
In our case, the license consists of brands, as well as the opportunity to use the best cases of the parent company. Thus, in our case, the revocation of a license first and foremost means a mandatory change in the name of the Hearst brands, which we are gradually implementing. Of course, this process is far from pleasant because it was our local teams that filled these brands with meaning, put their heart and soul into them, actively developed them across all platforms and made them the favorites of Russian readers. We are grateful to Hearst for their cooperation, but now we have a great chance to go ahead on our own.
What will remain changed is the core team, including the chief editors, and our technology platform.
Today, the «death of print» no longer sounds like a prediction, but like a fait accompli. Will this affect the operation and release of IM magazines?
We have been about more than just print for a long time. Our holding has been a leader in terms of audience reach in digital for quite a long time – more than 90% of the users of our resources are generated by our digital platforms. And our editorial staff work for the entire brand, and not only for magazines, which are just one part of it. At the same time, they are very dear to us, of course. But let's take a clear-eyed look at the situation.
There is already a pronounced shortage of coated paper and printing components and if nothing changes, then physically speaking, there will be nothing on which to print.
Nevertheless, if nothing else changes, we remain open to printing in one form or another. We see interest in paper versions from both advertisers and readers.
What do you think is lacking in Russian glossy journalism?
If in general, then «teeth» and exclusives. As for us, now that all the restrictions have been lifted, I think we will further transform our communication with the user and give it a new tone. In my opinion, this is very important in the era of widespread reposting, fakes and a shortage of truly relevant topics.
How did the departure of major advertising brands from Russia affect the work of IM projects and what sort of financial forecast can you make? How and on what do the editorial offices survive now?
The departure of advertisers is a problem for the whole industry. Of course, we felt the departure of Western brands and this was one of the reasons why we took a timeout until fall with the release of some printed issues. However, our digital platforms guarantee our sustainability and generate sufficient income for the company's activities.
After all the current events, how do you think the glossy market and the remaining publications will change and adapt to the new reality?
There are not a lot of options here: they will either leave or localize their products. And of those who want to stay, it will be easier for those who, like us, long ago rebuilt their business with a focus on developing digital. For ourselves, we choose the second option and believe strongly in it.