Popmech Audience Grew to 8 Million in November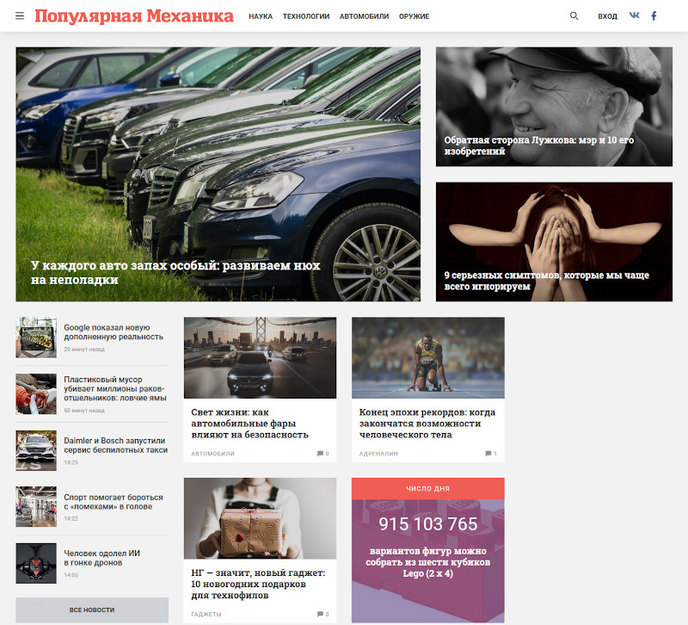 The audience of the Popmech.ru site grew to 8 million unique users in November, according to Google Analytics data. This is a record for the portal.
"We feel the needs of our regular readers and know how to attract new ones," said Popmech.ru Editor-in-Chief Sergey Belousov. "We are able to convert our many years of experience into improved indicators. 'We' refers to everyone who helps create the digital edition of Popular Mechanics, who makes Popmech.ru more popular than any specialized men's resource on the Russian market," he said.
"The higher volume of content on the site, the variety of formats, the coordinated work of the editorial staff and product specialists (we have a dream team!), the inclusion of the latest news — all of this has helped us achieve such results," said Popular Mechanics brand Managing Director Margarita Tyrina.
Popmech uses clear language to talk about complex things: inventions, innovations, technologies, and the most modern developments around the world. Special attention is given to the development of Russian technologies, science, and machines.