Domashny Ochag Named Best "Green" Glossy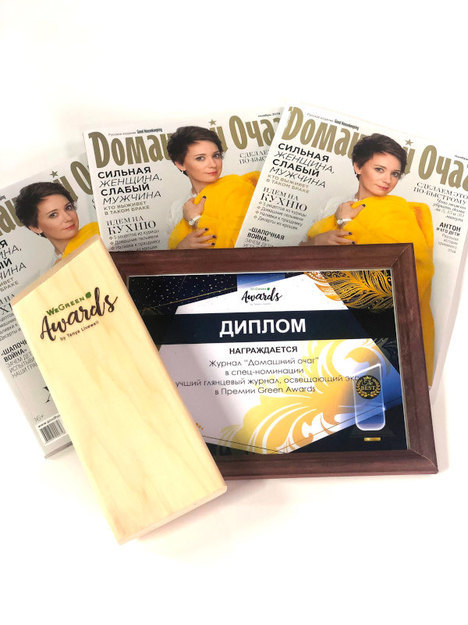 Domashny Ochag was honored as The Best Glossy Magazine Covering Eco at the 2019 Green Awards. The award was part of the Green Day eco-festival held last weekend at the Flakon design factory.
"Ecology concerns more than just nature," said Domashny Ochag Editor-in-Chief Natalia Rodikova. "It also means having a responsible relationship to all areas of life."
The Green Day eco-festival promotes informed consumption and healthy lifestyles in Russia. The event brought together several thousand people and included lectures, a talk show, fashion showings, workshops, a children's zone, and an eco-market selling organic products and natural cosmetics. Domashny Ochag served as general media partner to the festival.