Robb Report Russia in February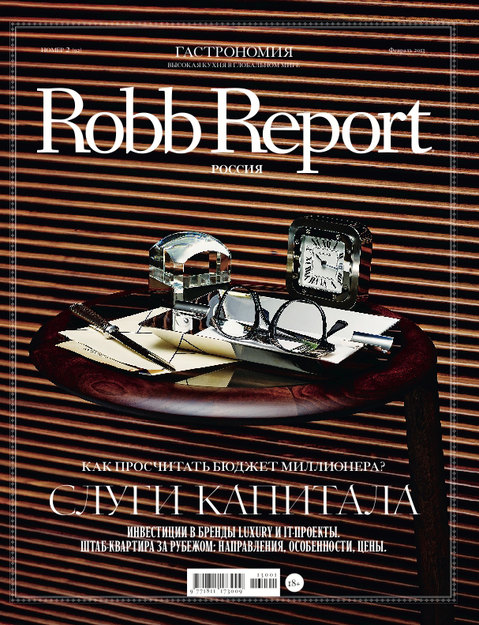 Private banking is the main story in the February issue of Robb Report Russia. Guest experts explain whether to invest in luxury goods or buy shares in the companies that produce them, which IT investments are most likely to turn a profit, how to save money when renting a foreign office and how to create the optimal investment package for $1 million in available funds.
The issue also includes overviews of the latest in watches, jewelry and beauty products. In "First Person," the chief editor takes a look at Mexican haciendas, the magazine's experts file a report from aboard the yacht Gazprom and test the new luxury Eurocopter. Also, the Robb Report restaurant critic discovers what's in store for fine dining in a global society and why food auctions are held.