Good Housekeeping Goes to Kazakhstan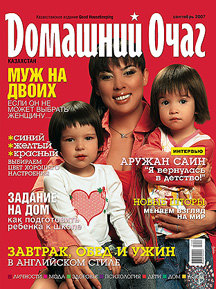 In September 2007 Good Housekeeping magazine launched its Kazakhstan edition. The magazine is published by ТОО ML Press, the biggest editorial house in Kazakhstan, in partnership with Independent Media Sanoma Magazines.

Good Housekeeping is not the first Independent Media publication in Kazakhstan. The partners have already organized regional editions of such popular magazines as Cosmopolitan and Men's Health. Those projects were so successful that Independent Media Sanoma Magazines decided to widen the range of international magazine brands in Kazakhstan - and popular Good Housekeeping was a natural next step.

Svetlana Zakharenkova is the editor-in-chief of Kazakhstan Good Housekeeping. Before heading Good Housekeeping Zakharenkova worked in Kazakhstan Cosmopolitan.